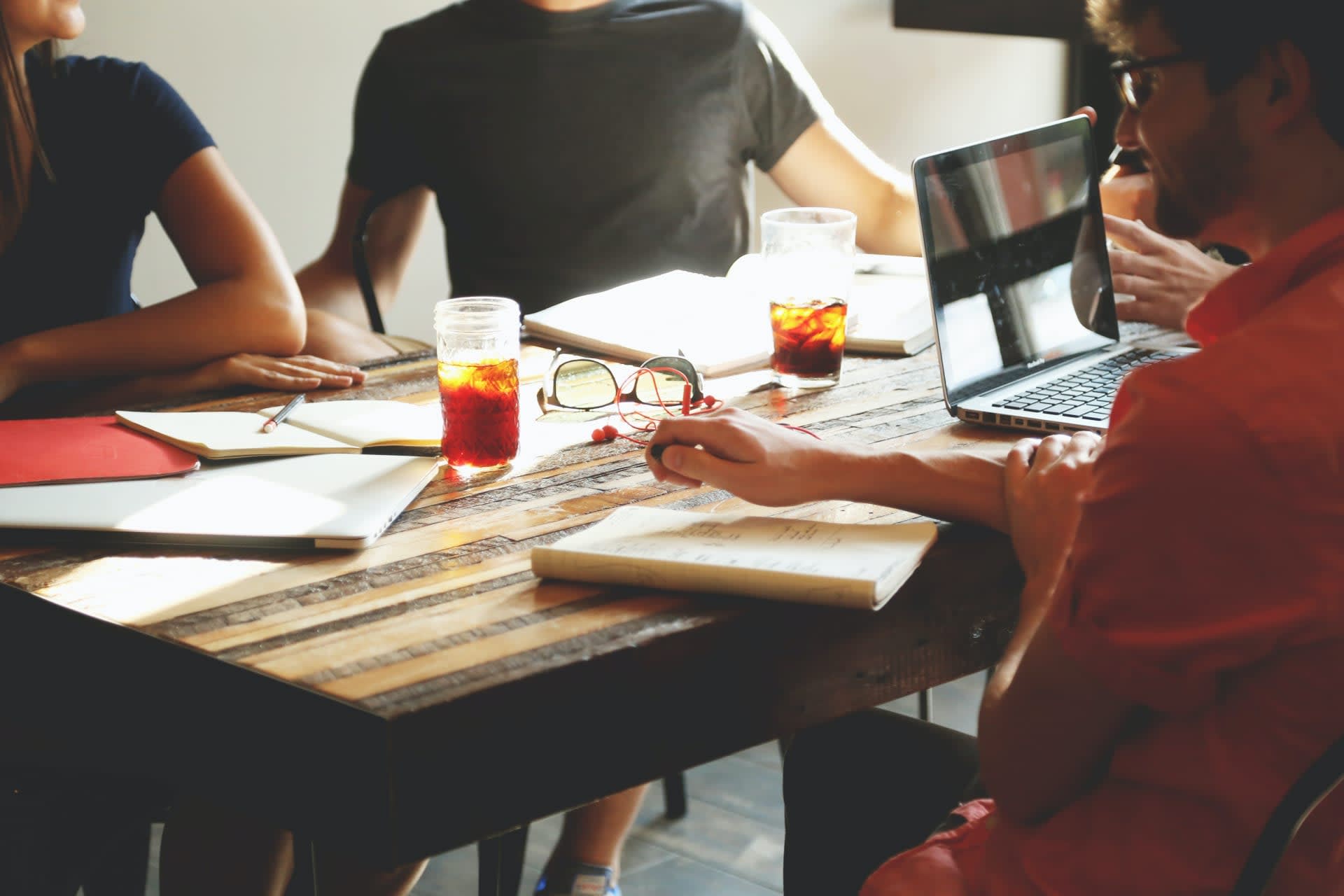 Business Development Manager
Remote

n/a

,

Hamburg

,

Germany

Sales & Partners
Job description
📍 For this position, we're looking for someone who speaks German fluently
As our  Business Development Manager in Germany, you are committed to further scale our business. With an energetic and empathetic approach, you will build and strengthen partner and customer relationships.


We believe you know best what it takes to be successful in a role like this, so we'll just mention some key specific aspects that make working with us in this role even more exciting:
We are shifting gaze and are up for a great challenge to bring our global customer success to the next level. As one of our first locally-based sales professionals, we are counting on your independence, knowledge and experience to contribute to this ambition. With your ambition and drive you can leave your eternal footprint on our growth journey. Your colleagues have already established a partner and customer base for you to take over and take care of, so you'll get a bit of a head start.

Your future colleagues can tell you all about it: our products are incredibly versatile which demands a fundamental drive to understand the technical and business value from our products for your customers' dialogue challenges. Add that to the culture of a high-tech scale-up company and you know you need to go the extra mile and learn fast, but….challenging roads often lead to beautiful future destinations!
Great commitment comes with great rewards: you'll earn a fair base income plus a target-related commission.
Responsibilities:
Prospecting, generating, qualifying, and nurturing leads
Creating and driving effective sales processes and campaigns
Partner with the content & community teams on social marketing programs
Manage and expand client & prospect relationships
Understand client and prospect business needs and participate in solution development
Manage the RFP/RFI and contract development processes as well as negotiating and closing deals
Keeping abreast of competitive intelligence and industry knowledge
Grow overall sales through solicitation of new business using consultative sales, obtaining bookings from potential clients, completing professional bids/proposals, and attending client visits.
Job requirements
We pick competencies over skills
Great communicator with excellent written and oral communication skills
Ambitious, energetic and positive: you dig a dynamic environment
Able to recognize commercial opportunities and drive them to success
Responsive to change. No, let's rephrase that: you thrive on change!
Eager to learn and very proactive in sharing knowledge to help others forward.
But let's face it, you do need some experience and skills to be successful in this role

You have the ability to speak Germany fluently
Experience in a customer acquisition role in a SaaS, Unified Communications, Contact Center, Cloud software company, Technology or Telco
Targeted account planning and strategies
Solid understanding of communications, collaboration, and networking technologies
Must possess a proven track record for prospecting and closing new business
Proven account management, analytical, and problem-solving skills
Business modelling skills, developing business cases, and compelling value proposition
Understanding of, and experience with, the Microsoft technology stack (e.g. Azure, Dynamics, Teams, Skype for Business, Power BI, Power Automate etc.).
If you're interested, do not let the fact that you do not fully fit every requirement discourage you from applying.
From Anywhere365
First of all, base salary, OTE, perks and benefits all meet or exceed general market levels. We'll tell you all about it when we meet.
Anywhere365 is a flexible, ambitious employer with a future-proof 'Remote First' principle that reinforces our company mission: delete unnecessary dialogues.
Is chaos a bit of a guilty pleasure for you? Then be prepared for some excitement because no day is the same at Anywhere365; changes can be right around the corner. But the real reason to choose us? You get the opportunity to experience what it's like to work with proud, smart, devoted and cooperative colleagues that are passionate about our dialogue products and Microsoft technology. Just like you, they go the extra mile to deliver top-notch solutions and are always willing to help coworkers inside and outside their team. If this sounds like what you're looking for to find in a team, then we definitely tick that box!
Some last notes
Anywhere365 is committed to creating a diverse environment and is proud to be an equal-opportunity employer. We accept difference and we thrive on it for the benefit of our employees, our products, and our community.
Please note that we have a background check policy. The background check defers per country and position. If you would like to know more, the recruiters are happy to answer any questions!
Read more about us as your potential future employer on Anywhere365® | Careers